Sukhdeep Kaur 20 years old, the first Sikh female prison officer to wear a turban in Hong Kong, at the Hong Kong Correctional Services Department in Stanley.
At the ceremony earlier this month, Sukhdeep Kaur became Hong Kong's first female Sikh prison officer wearing a turban, in a Correctional Services Department (CSD). The department has 46 non-Chinese officers out of 6,500+ officers.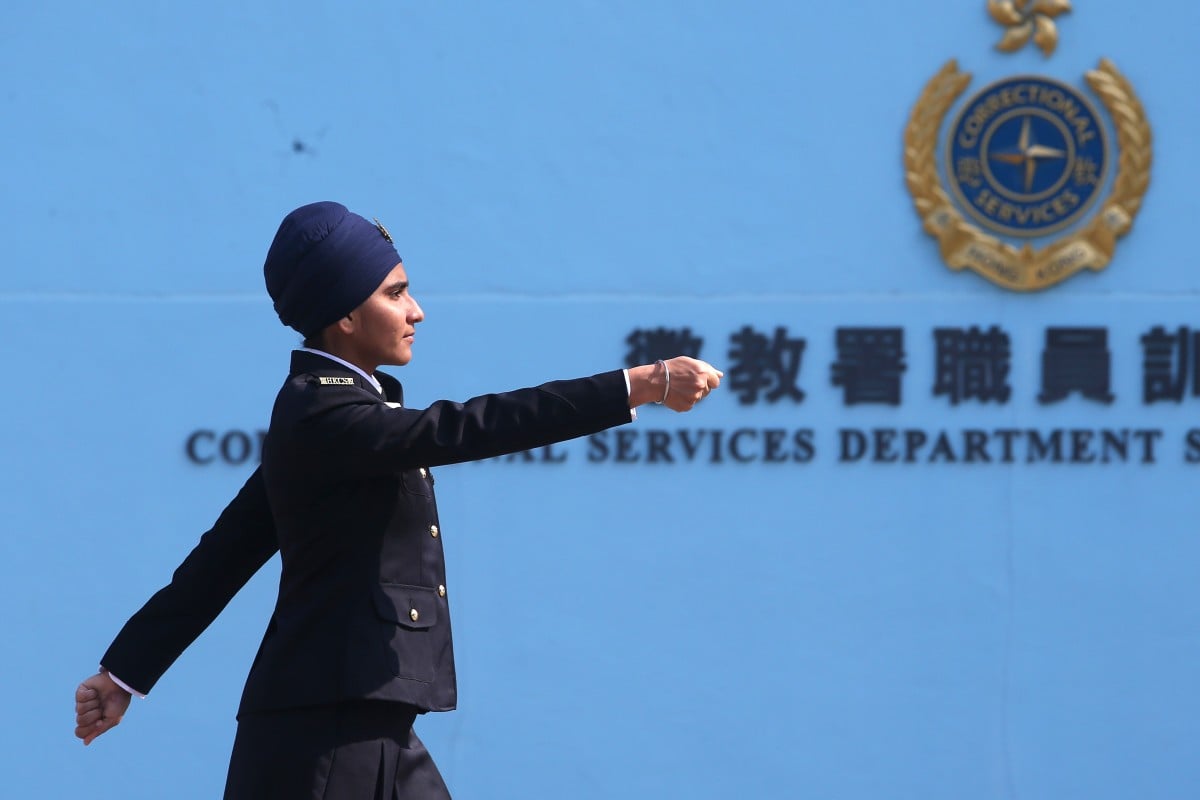 "Hair is sacred in Sikhism, because it symbolises naturality and how God made us. We don't cut our hair and we wrap it inside the turban to keep it clean from dust," Kaur said to South China Morning Post reporter. "I was baptised at 12 and after the ceremony I was fully integrated into Sikhism. To me, the turban represents my religion and culture, and it's also easy for Sikh people to recognise and give solidarity to one another."
The department provided Kaur four blue turbans as part of her uniform, and gave her and other Sikh officers special dispensation to wear a metal bracelet, another symbol of their faith, inside prison facilities. Special meals will also be available to the strict vegans.
Reference: South China Morning Post